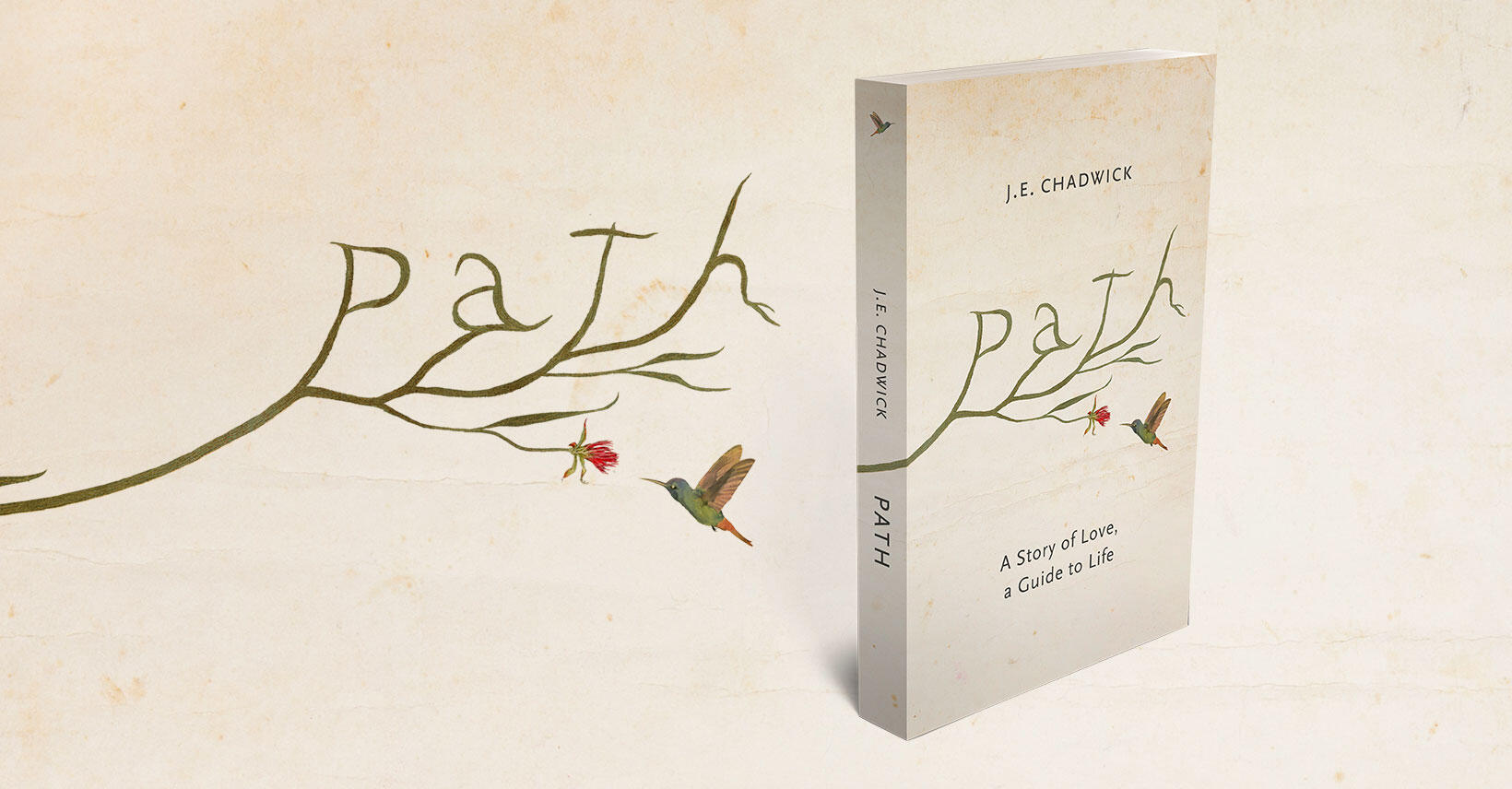 Path
A Story of Love, A Guide to Life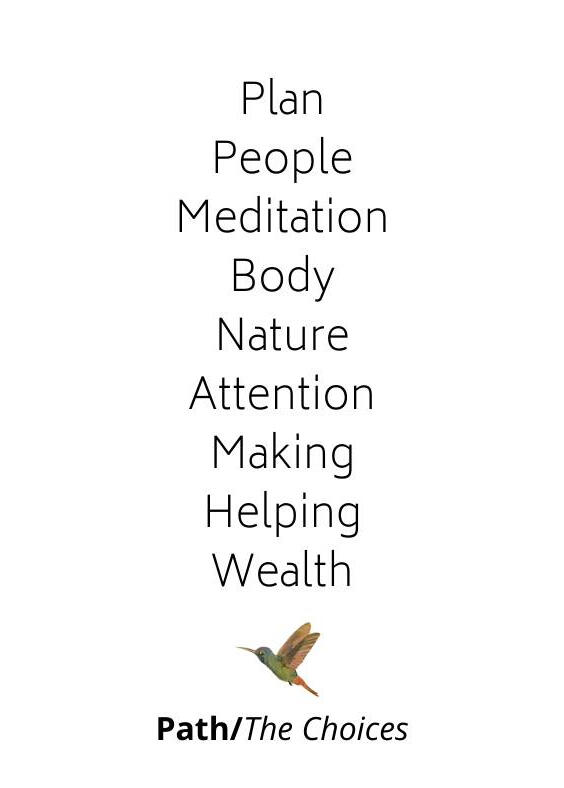 About Path
In this coming-of-age story, a boy who has lost everything walks into the Californian mountains for the very last time. He meets an extraordinary girl with a unique guide to living. She agrees to help him, but first he must overcome many challenges and find answers to some big questions:

How can he calm his mind?Who might change his life forever?How can he learn to live with grief?Whose love did he crave as a child?How can creativity unlock wealth?What's hijacking his attention?
All of these questions and more are answered in this simple story about finding love and happiness.
"Path is a journey to the heart of what matters. In this wonderful story, we meet a radiant being whose presence guides us to understand what is truly important. The simplicity of its language and the complexity of its message reminds one of the Alchemist. Powerful and poignant."

—James R. Doty, M.D. NYT bestselling author of 'Into the Magic Shop: A Neurosurgeon's Quest to Discover the Mysteries of the Brain and the Secrets of the Heart.'

"This beautifully crafted book is a pleasure to read on many levels. The exquisite drawings illustrate the story while reminding us to relish the world around us. The simple, fresh prose and spacious interior invite us to reflect and take notes. Path earns a place on any book lovers bookshelf—you'll want to return to its pages again and again."

—Anne Janzer, award-winning author of 'The Writer's Process'

"Path is a beautiful journey of self-discovery. A much-needed guide to walking the path of life responsibly, lovingly and creatively. Filled with sweet moments of recognition and sighs of relief, it provides practical tools for living a healthy and inspired life."

—Joel Altman, founder of Hariharalaya Meditation Retreat Centre

"In a time of great uncertainty, Path reminds us that a calm mind is our best mind. It's packed with fresh ideas, deep compassion and beautiful illustrations."

—Craig M. Mulaney, New York Times bestselling author of The Unforgiving Minute

"This simple story brought me to a beautiful place. And then it showed me how to live there."

—Mel Bermudez

"This book is a conversation that I felt like I should be having with someone else only to realize I needed to be having it with myself...As an educator, I love the philosophy and new knowledge I gained. As a human, I fell in love with the characters and the story...I want my colleagues and students to read this book."

—Gerson Castro, high school teacher, San Jose

"Path has been written as an easy read but it is SO much more.
This is a beautiful invitation to very important concepts.
I didn't want to treat this as an easy read. I savoured it. Reading it slowly, thinking about the concepts and challenging my own thoughts on these. Discussing them with friends and my partner. Meditating on them."

—Rebecca Maxwell, reader from Singapore

"I took this book personally, and I feel like I'm reading it at exactly the right time. I feel like a good friend would say, 'Read this. Read this now.'"

—Lucy Carmody, reader from England

"This book is a hug of wisdom. It surfaces some of the darkest aspects of modern life while nourishing us with the power of developing a grateful, compassionate, and calm mind. Path lets you sink into your inner child and unlock the potential of your future self."

—Beata Petkowa, Stanford University's class of 2019

"The framework and themes—and the advice—are thoughtful and intelligent and provocative. At forty-seven, with a bit of life behind me, I relate to the choices and the minds, the winding path, the holes we learn to walk around."

—Julian Hirst, reader from South Africa

"I suffer with suicidal thoughts every day. The learnings you so beautifully piece together in your story feel so personal to me and they will help a lot of people, I hope to say, starting with me. I will pass this onto my doctor and therapist as it could be a great self help tool, along with friends and family."

— UK reader

"An excellent, easy-to-consume summary of the path to contentment. Drawing from both Stoicism and Buddhism, the concepts and guidance are clear, simply put, and ready to put into practice."

— Charles Gold

"An amazing book that will change the way you see the world. Beautiful!"

— Lauren, US reader

"This book is a delightful cover-to-cover read, a source of inspiration and joy and profoundness, hope and happiness. Thank you for inviting us to join you in this thought-provoking and enchanting conversation."

— Xavier, German reader

"A joy to read. This book would make a wonderful gift for all graduates or to anyone who seeks to find their way in our complicated world."

— Craig Adams

"This simp!e little book should be read by everyone. It really does hold the key to Life. It had all the things I had studied for more than 40 years and told them in simple accessible words in a pleasant story. And even in my 80s I learned even more. What more could you ask of a book?"

— Joy

"Path takes direct aim at life's uncertainties, helping the reader by weaving together experiences and stories; wrapped in nature, sprinkled with love."

— Shannan

"This book is just amazing! It's an easy read full of wisdom and practical advice to live a happy life. No fluff, but straight to the point and a lot of surprisingly concrete advice."

— Joris Bryon

"This book is a great way to discover and connect with buddhist practice and teachings, in a very applicable, accessible way. And whilst it stays well clear off typical patterns of writing in life-help or self-improvement books, it offers very useful, actionable starting points for one's own path to a more compassionate, grateful, equanimous life."

— Nora

"Path is a book that everyone should read. Simple, joyful and a timely and much needed check on what really matters. Wonderful."

— Nick

"This was a breath of fresh air to the otherwise 'airy fairy' happiness books in the market, truly relatable and grounded in wisdom."

— Dr Sam Rees
J. E. Chadwick

J. E. Chadwick is a British author living in Utah. He wrote Path: A Story of Love, a Guide to Life to help his four children and ten nieces and nephews find more happiness. Always restless, he quit school to hitchhike across Europe and the Middle East, where he rented snorkels in Israel and ran a guesthouse in a Turkish cave. At Oxford University, he studied mythology and utopian literature. For twenty-five years he worked in more than a dozen countries, and took thousands of pages of notes, hoping one day they would mean something. Then, after a ten-day silent meditation retreat in Java, the patterns became clear, and he sat down to write his first book.